New Beer at the Blythe Hill Tavern.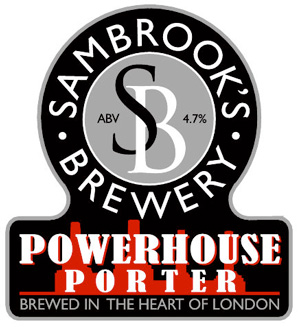 A new beer has arrived at the Blythe Hill Tavern. And we are excited.
Sambrooks Power House is "Europes best porter brewed in Wandsworth". They are are a London Craft Brewery
We have been uncompromising in brewing quality cask, bottle and keg beer at our brewery in Battersea, since 2008. We use traditional brewing techniques alongside carefully selected ingredients, which our brewers blend to create exceptionally tasting, British beers.
The London Porter that you can come and taste.
After the success of our Pale Ale in craft keg, we are delighted to be able to provide a London Porter in craft keg too. Based on our cask recipe, our craft keg porter is more highly carbonated, cutting through some of the sweetness of Powerhouse Porter to give a drier, sharper finish to the beer.
You can find out more about Sambrooks Power House by visiting their website. Or even better, you can come down to the Blythe Hill Tavern and have a taste this weekend.